In the 'Smokey Mountain' area of Manila, thousands of families rely directly or indirectly on the garbage 'industry'. Jobs range from scavenging for recyclable materials to driving bike taxis. The average family income from these jobs is around US$5 per day. Extreme financial hardship, as well as a lack of social support, means that a significant proportion of children in the area are unable to complete any meaningful education.
Young Focus provides a range of education-related services to help young people realize their potential and, in doing so, escape the cycle of poverty. Young Focus' programs include:
early childhood education for 3-5 year olds
scholarships and bridging education for school-age children
life skills training and vocational support for marginalised teenagers who have never received an education
food relief and nutrition education to address malnutrition in the area
social care and community development services
The Phoenix Foundation provides financial support for all aspects of Young Focus' operations, which provide an invaluable lifeline to many hundreds of children, as well as their families and the wider community, every year.
PEPY is a Cambodian NGO dedicated to helping rural youth maximise their educational and vocational potential, so as to break the cycle of poverty in their communities.
Operating in Siem Reap province (one of the poorest provinces in Cambodia despite the tourism industry associated with Angkor Wat), PEPY runs integrated programs to make rural youth aware of their own potential and career opportunities, and provides holistic capacity building, relevant context-based instruction, and community outreach services.
PEPY also provides university and vocational college scholarships, which include academic, vocational, practical and emotional support, to a cohort of carefully selected, highly motivated students each year.
The Phoenix Foundation provides financial support for all aspects of PEPY's operations, which have significantly increased the tertiary education participation rates in the target communities, and which have seen nearly 100% of the organisation's scholars graduate and go on to find meaningful employment.
This Life ("TL") is an award-winning and highly-respected community development NGO with programs across three core practice areas:
Children and Families
Community Research and Consultancy
Education
The Phoenix Foundation provides support for TL's 'Lower Secondary School Development Program' ("LSSDP"), a proven 3-year model for school development.
LSSDP empowers communities to take ownership of the development their state schools, and drive improvements at the local level. TL works with each school's Support Committee (a government mandated group similar to a Parent-Teacher Association) and Student Council, training these stakeholders to become advocates for education and improving their schools based on their own priorities.
In addition to raising awareness of the importance of education and increasing the support for schools among the community, the LSSDP program has had a demonstrable impact on academic attainment, enrolment, attendance, and reduced drop-out rates.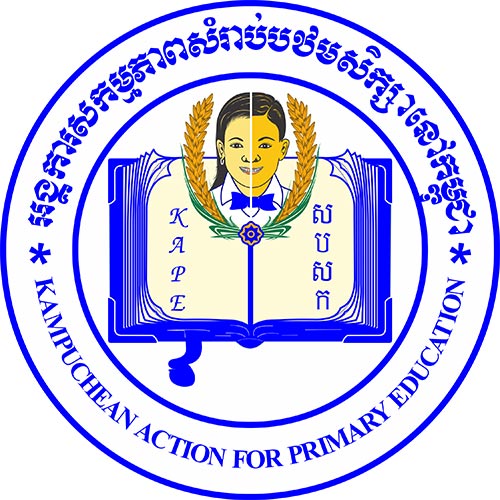 Kampuchean Action for Primary Education ("KAPE") is the largest education-focused local NGO in Cambodia. KAPE implements projects, programs and research at all levels of the education system. Direct beneficiaries currently number well over 71,000 children at 165 schools across 11 provinces.
The Phoenix Foundation provides support for one of KAPE's core initiatives: the 'Total Reading Approach for Children' ("TRAC") project. TRAC is a strategically important project for Cambodia that has already made major breakthroughs in improving the reading skills of children in the early grades (mainly Grades 1 and 2), a key determinant of future academic attainment.
The TRAC project establishes systems which promote accountability in the delivery of the curriculum, using Reading Benchmarks as a basis for continuous assessment, a Rapid Response System to address the needs of struggling readers, intensive library investment, reading software, and school-based literacy coaches who animate the whole system.
The project continues to generate very positive results, increasing the reading skills of thousands of children each year and providing a blueprint for a proven system which may be adopted by the government for regional and, potentially, national deployment.
Stairway was established in 1990 as an alternative program for the most marginalized and endangered street children in the Philippines. The organization is now a leading advocate on children's rights in the region, especially in respect of the protection of children from sexual abuse and other types of exploitation.
In addition to their advocacy work on children's rights, and in response to obvious needs in their local community, Stairway established a local Community Assistance Program ("CAP") to provide: educational assistance bursaries for hundreds of poor and deserving students each year; a summer resource and recreational program; community education and crisis intervention; a school feeding program; a medical program; and a livelihood program for the local indigenous people.
The Phoenix Foundation supports Stairway's activities through the provision of funding for CAP, which has increased in significance since the onset of the COVID-19 pandemic, through which a significant proportion of the local community lost their livelihoods.
Through the CAP program, Stairway provides scholarships and financial support to almost 700 local children (and their families) each year. CAP also provides the broader community with support and education in respect of nutrition, health, sustainable income generation, and child protection.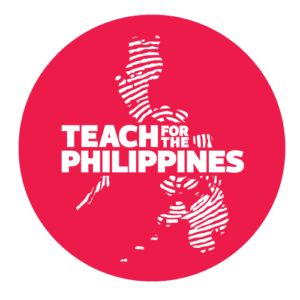 Teach for the Philippines ("TFP"), a member of the 'Teach for All' global network, is dedicated to transforming the Philippines' public education system to ensure all children have access to relevant and excellent education.
TFP selects and intensively trains some of the country's most promising graduates and young leaders, and places them in 2-year teaching posts in schools in underprivileged communities throughout the Philippines. TFP's 'Teacher Fellows' educate and inspire thousands of students each year, who consistently show significant improvements in educational attainment compared to control groups.
After their 2-year teaching placements, the Teacher Fellows are provided with career counseling, mentorship, leadership training, and networking opportunities to help them secure meaningful work in the fields of education, government, social enterprise, and the private sector. Nearly 80% of TFP's alumni go on to work in 'Education Reform' – decision-making roles in the fields of education, government, development, and social enterprise.
The Phoenix Foundation provides support for all aspects of Teach for the Philippines' operations.
With nearly 20 years' experience in the field of Early Childhood Care and Development ("ECCD"), Krousar Yoeung ("KrY") is recognized as a leading Cambodian educational NGO, through its establishment of community-based and primary school-based preschools, innovative pedagogy, community mobilization, parent support, and education advocacy activities.
Since it was established, KrY has supported rural and sub-urban communities in establishing hundreds of pre-schools, approximately 85% of which continue to function sustainably (long after KrY's involvement has ceased) thanks to the community leadership and management, and, in many cases, the adoption of the schools' ongoing running costs by the government.
With the Phoenix Foundation's financial support, KrY has already established 16 new pre-schools (and associated community mobilization and education advocacy programs) in four districts of Preah Vihear province, and will further expand the project to set up 10 new pre-school facilities in two new districts in coming years.