Stairway was established in 1990 as an alternative program for the most marginalized and endangered street children in the Philippines. The organization is now a leading advocate on children's rights in the region, especially in respect of the protection of children from sexual abuse and other types of exploitation.
In addition to their work on children's rights, and in response to obvious need in their local community, Stairway also established a Community Assistance Program ("CAP") to provide: educational assistance bursaries for hundreds of poor and deserving students each year; a summer resource and recreational program; community education and crisis intervention; a school feeding program; a medical program; and a livelihood program for the local indigenous people. Stairway also offers educational opportunities to the local community by providing awareness sessions on children's rights, child sexual abuse prevention, environmental protection, adolescent reproductive health, child sex trafficking prevention and other issues relevant to children. Stairway also responds to child abuse cases from the community which need immediate intervention.
The Phoenix Foundation is very proud to support Stairway's
activities through the provision of funding for their Community Assistance Program.
Bahay Tuluyan is an award winning, grassroots-level NGO dedicated to preventing and responding to abuse and exploitation of vulnerable children in the Philippines.
Beginning as a drop-in centre where children could go to have a bath, rest, eat and play in the Malate area of Manila in 1987, the organisation currently manages an integrated suite of child-centred programs across three sites in practice areas including:
Emergency and Residential Care
Social Work and Case Management
Formal and Informal Education and Training Services
Community Outreach through Mobile Units and Street Educators
Advocacy and Research.
Bahay Tuluyan provides intensive, individualised services to hundreds of extremely vulnerable children each year, with expert case management and direct services aimed at healing and assisting recovery. They also touch the lives of thousands of children and their families each year through their community-based activities.
The Phoenix Foundation is proud to support Bahay Tuluyan's activities through the provision of funding for one of their regional centres.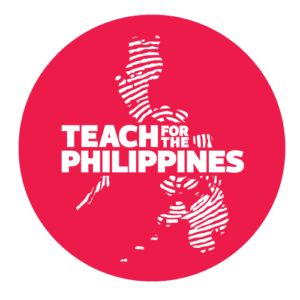 Teach for the Philippines ("TFP"), a member of the 'Teach for All' global network, is dedicated to transforming the Philippines' public education system to ensure all children have access to relevant and excellent education.
TFP selects and intensively trains some of the country's most promising graduates and young leaders, and places them in 2-year teaching posts in schools in underprivileged communities throughout the Philippines. TFP's 'Teacher Fellows' educate and inspire thousands of students each year, who consistently show statistically significant improvements in educational attainment compared to control groups.
After their 2-year teaching placements, the Teacher Fellows are provided with career counseling, mentorship, leadership training, and networking opportunities to help them secure meaningful work in the fields of education, government, social enterprise, and the private sector. Nearly 80% of TFP's alumni go on to work in 'Education Reform' – decision-making roles in the fields of education, government, development, and social enterprise.
The Phoenix Foundation is proud to support all aspects of Teach for the Philippines' activities.
This Life Cambodia ("TLC") is an award winning and highly-respected community development NGO with programs across three core practice areas:
Children and Families
Community Research and Consultancy
Education
TLC believes local communities are the experts at identifying their problems and priorities, and adopts a strategy of working with local communities, advocating for children, families and community stakeholders, as they define and implement their own solutions.
One of TLC's core Education initiatives is the 'Lower Secondary School Development Program' ("LSSDP"), a proven 3-year model for school development. LSSDP empowers communities to take ownership of their state schools to drive improvements at the local level. TLC works with each school's Support Committee (a government mandated group similar to a PTA) and Student Council, and trains these stakeholders to become advocates for improving their schools based on their priorities.
The Phoenix Foundation is proud to support TLC's roll-out of LSSDP programs in
8 new schools in underprivileged communities, with a total annual student population of around 2000.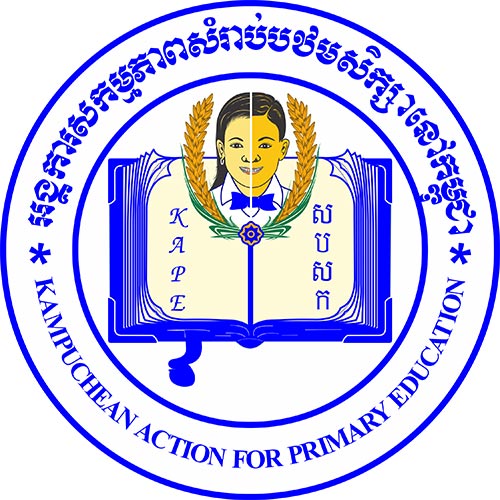 Kampuchean Action for Primary Education ("KAPE") is the largest education-focused local NGO in Cambodia. KAPE implements projects, programs and research at all levels of the education system. Direct beneficiaries currently number well over 71,000 children at 165 schools across 11 provinces.
One of KAPE's core initiatives is the 'Total Reading Approach for Children' ("TRAC") project. TRAC is a strategically important project for Cambodia that has already made major breakthroughs in improving the reading skills of children in the early grades (mainly Grades 1 and 2), a key determinant of future academic attainment. Changes in reading ability have been empirically validated using treatment and control groups that provide firm evidence that the TRAC innovations are highly effective, and the initiative has strong buy-in from the Cambodian Ministry of Education ("MoEYS").
The Phoenix Foundation is proud to support KAPE through the provision of funding for the third phase of the TRAC project, which includes a roll-out of the project to 12 new schools, benefiting thousands of students each year and generating
further empirical evidence to support a nationwide adoption of the approach.
Krousar Yoeung ("KrY") is a locally-led grassroots NGO in Cambodia with more than 15 years practical experience in the field of Early Childhood Care and Development ("ECCD"). KrY is widely recognized as a leading Cambodian NGO through its innovative pedagogy, establishment of community-based pre-schools, community mobilization, parenting education, family empowerment, and advocacy.
Since its inception in 2001, KrY has supported the establishment of more than 150 pre-schools in rural and sub-urban communities throughout Cambodia, of which more than 85% continue to function through sustainable community-led engagement.
The Phoenix Foundation is proud to support KrY's establishment of new community-led EECD projects across 8 districts in Preah Vihear Province. The projects aim to provide improved access to EECD services for thousands of early years children (aged 0-5 years), including the establishment of 16 pre-schools.